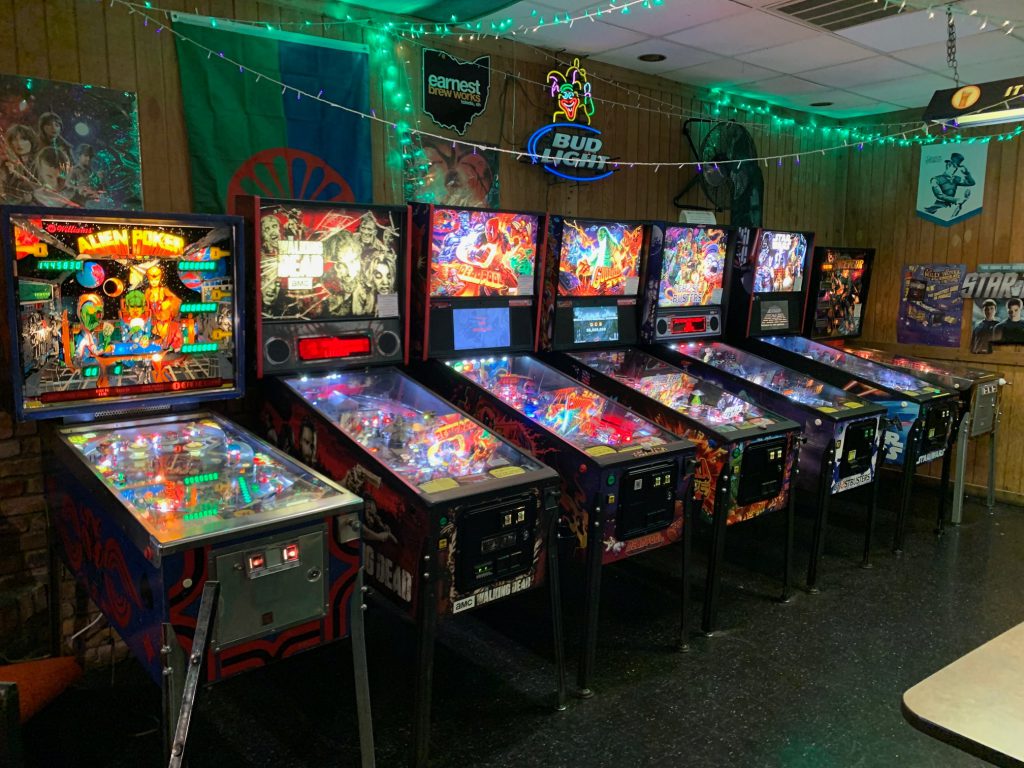 Location Information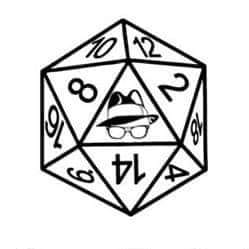 Address: 4311 Heatherdowns Blvd, Toledo, OH 43614 (Located in the basement of The Distillery)
Google Maps Link: https://goo.gl/maps/mBHztx3Hgyfikx417
Hours:
Wednesday 4:00 PM – 12:00 AM
Thursday 4:00 PM – 12:00 AM
Friday 4:00 PM – 12:00 AM
Saturday 4:00 PM – 12:00 AM
Sunday 4:00 PM – 10:00 PM
A speakeasy for nerds hidden in the basement of another bar (The Distillery) in Toledo!
Food, craft beers, sours, ciders and pinball!!
Current Game Lineup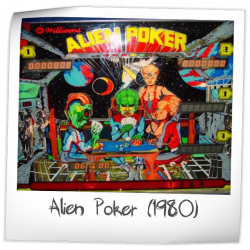 Tournament Schedule
We typically run bi-weekly Sunday pinball tournaments. All of our tournaments are IFPA sanctioned events and are remitted for world-wide ranking. $1 of the buy in is remitted to the IFPA for each player to go into the championship and playoffs that are held by the IFPA each year. The rest of the buy in is used as payouts for the top finishers of the tournament. You must also pay for your own credits on whichever machines the tournament software assigns you to. The upcoming tournament schedule is below.
Sunday – May 29th, 2022 @ 5PM – 10 Strike Pinball Tournament ($6 Buy-in + Coin Drop)
Sunday – June 12th, 2022 @ 5PM – 10 Strike Pinball Tournament ($6 Buy-in + Coin Drop)
Sunday – June 26th, 2022 @ 5PM – 10 Strike Pinball Tournament ($6 Buy-in + Coin Drop)